This little cutie is on holiday from the United Kingdom. She's here with her father and grandparents visiting family here in America. We were invited to a BBQ that was being held for them.
When I took these pictures, I was sitting back, out of the way just watching. I was using my 70-300mm lens.
Here "A" was playing on the steps in the pool. I just love the look on her face! Since she was standing on the steps in the pool, the right side on her face and neck have a tourquoise hue.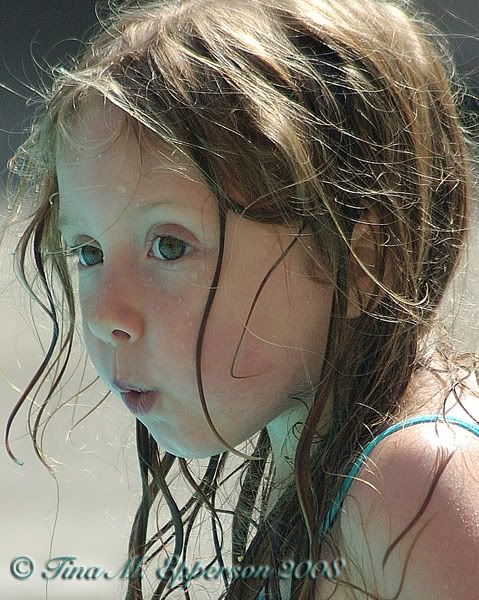 This one was taken after the sun had diappeared behind the apartment building and she started catching a chill.
Sitting in daddy's lap.